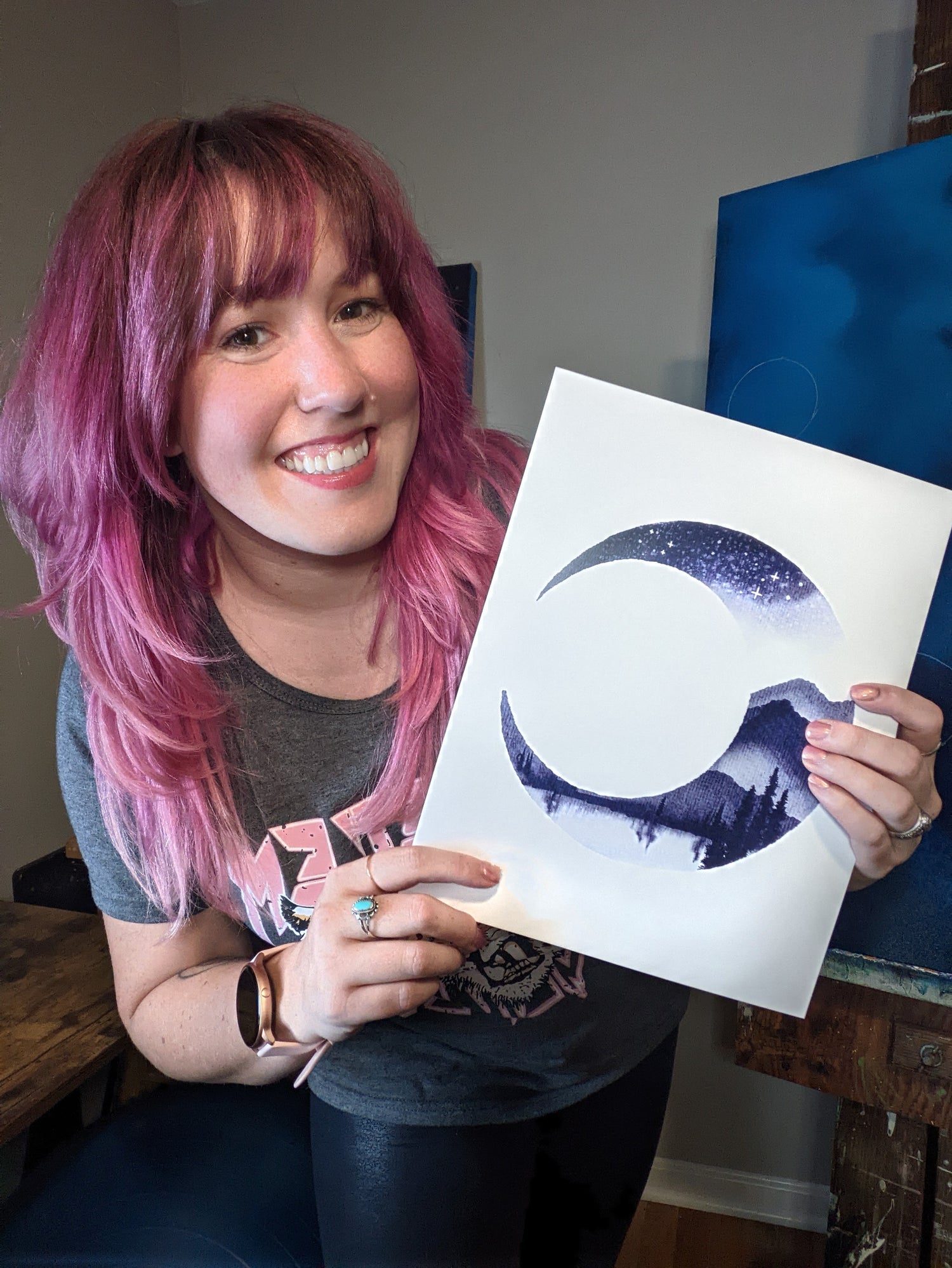 Elizabeth is an artist living in Erlanger, Kentucky. She graduated in 2012 with a B.A. in Art from Xavier University. She has illustrated 10 published children's books. Xavier University purchased one of Elizabeth's paintings, and it is currently up on display in their library.
She loves to work in a variety of styles and mediums, everything from digital work to large-scale oil paintings. She loves the freedom to be creative with her art and try all kinds of new styles and subject matters.
In her free time, Elizabeth loves going to music festivals with her boyfriend and hanging out with her three cats.
Button label